rocketsled is a flexible, automatic (open source) adaptive optimization framework "on rails" for high throughput computation. rocketsled is an extension of FireWorks workflow software, written in Python.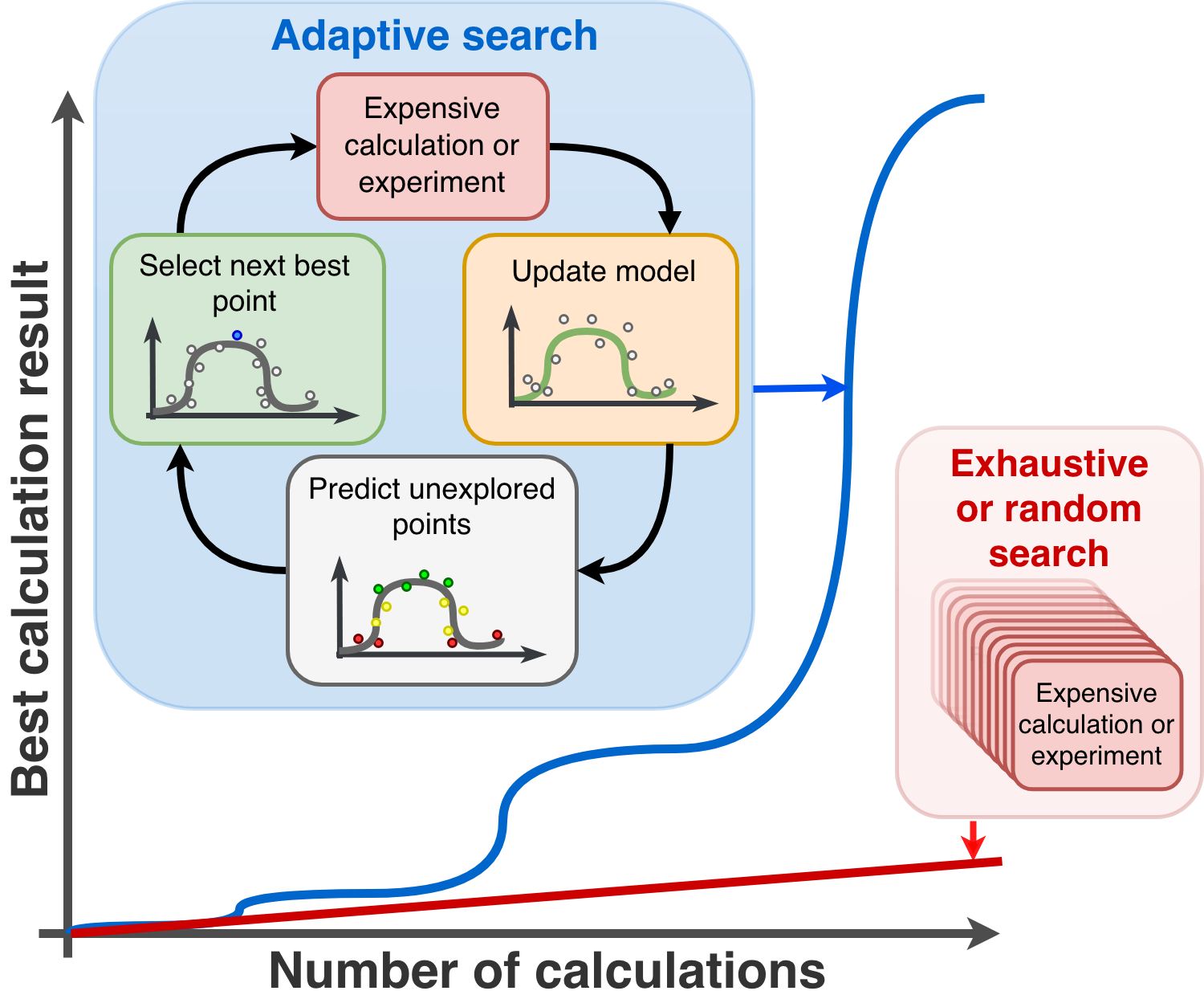 There are many packages for adaptive optimization, including skopt, optunity, and pySOT. The major aim of rocketsled is to focus on cases where:
function evaluations are expensive enough that they cannot be run locally, and may instead need to be executed on supercomputing centers (e.g., through a queueing system) or external server

having a database of provenance for jobs is helpful (e.g., to help re-run error cases)

one needs to run the optimization over long time scales (days, weeks, months, or even years) with persistence.
For example, the function to optimize might be a complex physics simulation that takes days to run on a parallel supercomputer. Rocketsled helps users run such difficult optimization cases by leveraging the workflow capabilities of the underlying FireWorks software, which has been used to execute hundreds of millions of CPU-hours of simulations across millions of workflows on many different systems. The optimization algorithm itself can be set by the user or quickly selected from one of the built-in sklearn optimizers.